HOME PAGE
ABOUT US
WHAT'S NEW
CONTACT US
APPLICATION NOTES
PRODUCTS (by Model Numbers)
PRODUCT CATEGORIES:
Accessories
cables
connectors
mic accessories
selectors
Cases and Cabinets
DJ Products
Headphones
Karaoke Systems
Lighting
Microphones
Mixers/Amps
power amplifiers
mixing amplifiers
mixers
PA Systems
waist-band
wireless
Players
Sound Effectors
Speakers
Stands & Mounts
Trusses
Wireless Systems

AWP6201 - Waist-Band PA System with a Headset Microphone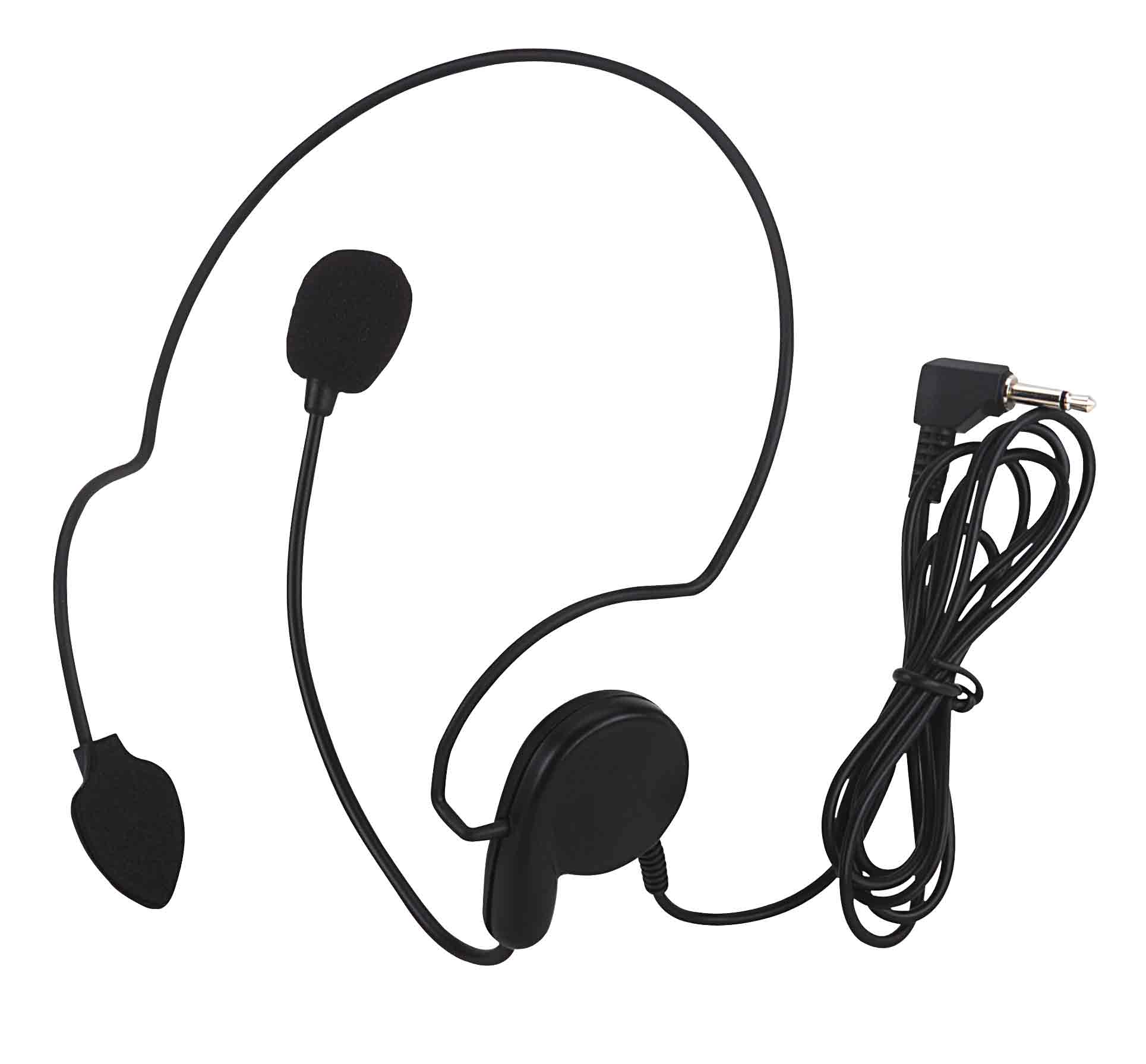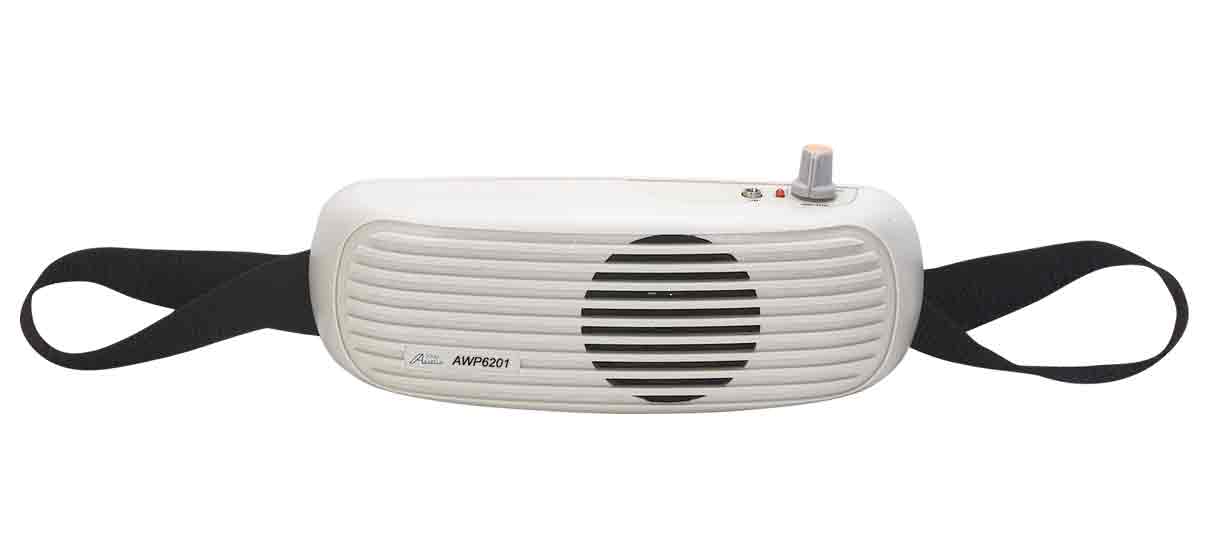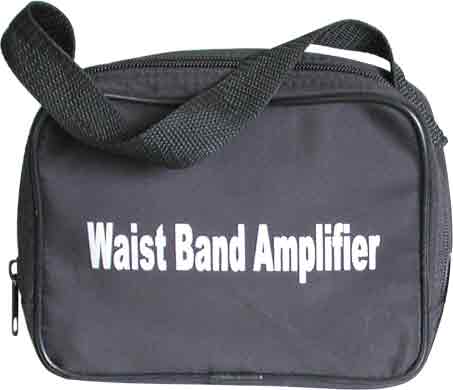 Back To Top
The Audio2000'S® AWP6201 is a waist-band PA amplifier containing a built-in amplifier and a speaker. A 3.5mm jack is provided as the headset microphone input or as an electrical guitar input. A control knob is provided to be used as an On/Off switch and an output sound level control. Six AA batteries (not included) are needed to power up the AWP6201. A charger built in the AWP6201 allows the user to use the AWP6201 to charge any rechargeable AA batteries (not included) placed inside the battery chamber through a 12VDC power supply (ACC3507, not included).

This AWP6201 product families (including AWP6201, AWP6202, AWP6202B, and AWP6203) are primarily designed for the school teachers, tour guides, or small group lecturers. However, it is an ideal personal guitar amplifier for the guitar players. Also, the AWP6201 product families have been used by the voice-impaired persons as a sound reinforcement tool.

The combination of the built-in amplifier and the speaker of the AWP6201 provides a 5W maximum power output to achieve effective PA or electrical guitar applications. A carrying bag is supplied for portability and storage. Overall, the AWP6201 is designed and manufactured to be a versatile, user-friendly, convenient and reliable system.
School Teacher, Church, Hotel Conference Room, Aerobics Instructor, Sport Coach, Auction, Guitar Player, Musician, Any Small Meeting Room, and Voice-Impaired Sound Reinforcement Tool.
5

W Max. Power Output

One Headset

Microphone

One 3.5mm Headset Condenser Microphone Input

An On/Off Switch and Volume Control Knob

One Heavy-Duty Carrying Bag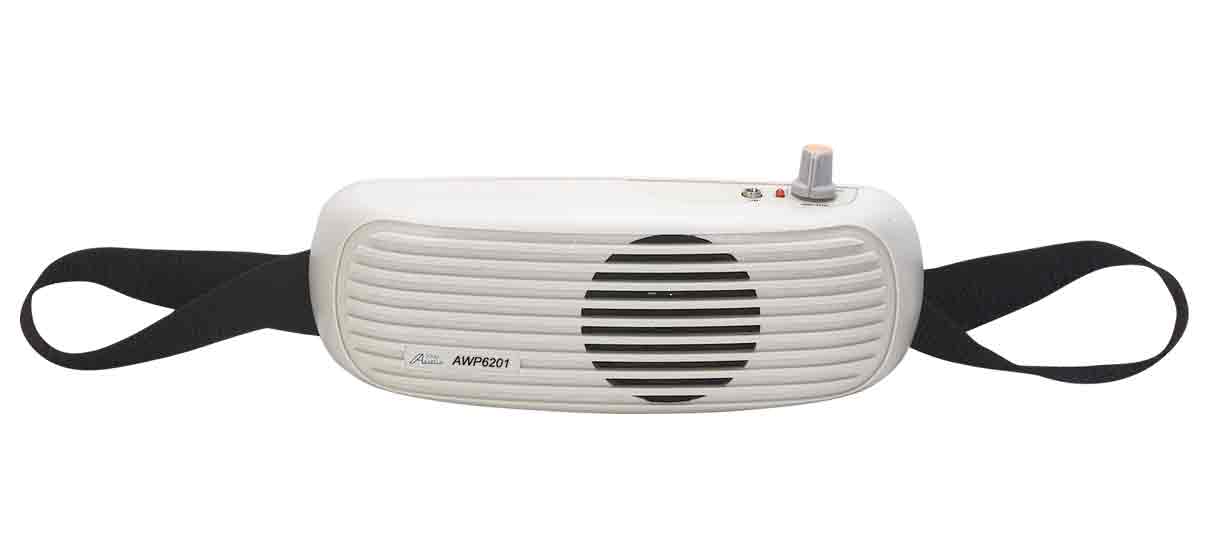 | | |
| --- | --- |
| Output Power | 5W, max. |
| Distortion Factor | 5%, max. |
| Frequency Response | 100 - 13,000 Hz |
| Length of Waist-Band Belt | 6.6 ft (2.0 M) |
| Battery | 1.5V X 6 (6 AA-Batteries)(not included) |
| Dimensions (W X H X D) | |
| Weight | |
ITEMS QUANTITIES
AWP6201 Unit 1
Headset Microphone 1
Carrying Bag 1