The Audio2000'S® AWP604C portable all-in-one PA system is a portable self-contained PA system containing an 1.3AHr rechargeable battery, TWO wireless microphones, a built-in amplifier, a speaker, and a heavy-duty carrying bag. The above dual-channel wireless microphone system includes the combination of two handheld microphones, one handhled microphone and one belt-pack set (including a body-pack wireless transmitter, a headset microphone, and a lavaliere microphone), or two belt-pack sets. An AUX input connector and an AUX output connector are provided to have the AWP604C be able to be used with any other PA or audio system. An 1/4" connector is provided to be used as an electric guitar input or a microphone input. The combination of the built-in amplifier and the speaker of the AWP604C provides 30W power output to achieve effective PA applications. A carrying bag is provided for portability and mobility of the AWP604C. Overall, the AWP604C is designed and manufactured to be a versatile, user-friendly, convenient and reliable system.
APPLICATIONS
School Teacher, Church, Hotel Conference Room, Aerobics Instructor, Sport Coach, Auction, Street Musician and Any Small Meeting Room
Built-in 12VDC 1.3AH Rechargeable Battery

30

W Power Output

Two Wireless Microphones and Built-in Wireless Receiver

Wireless

Microphone Volume Control

One 1/4" Microphone Input

1/4"

Microphone

Volume Control

Tone Control Knob

Echo Control Knob

One Heavy-Duty Back-Pack-Style Carrying Bag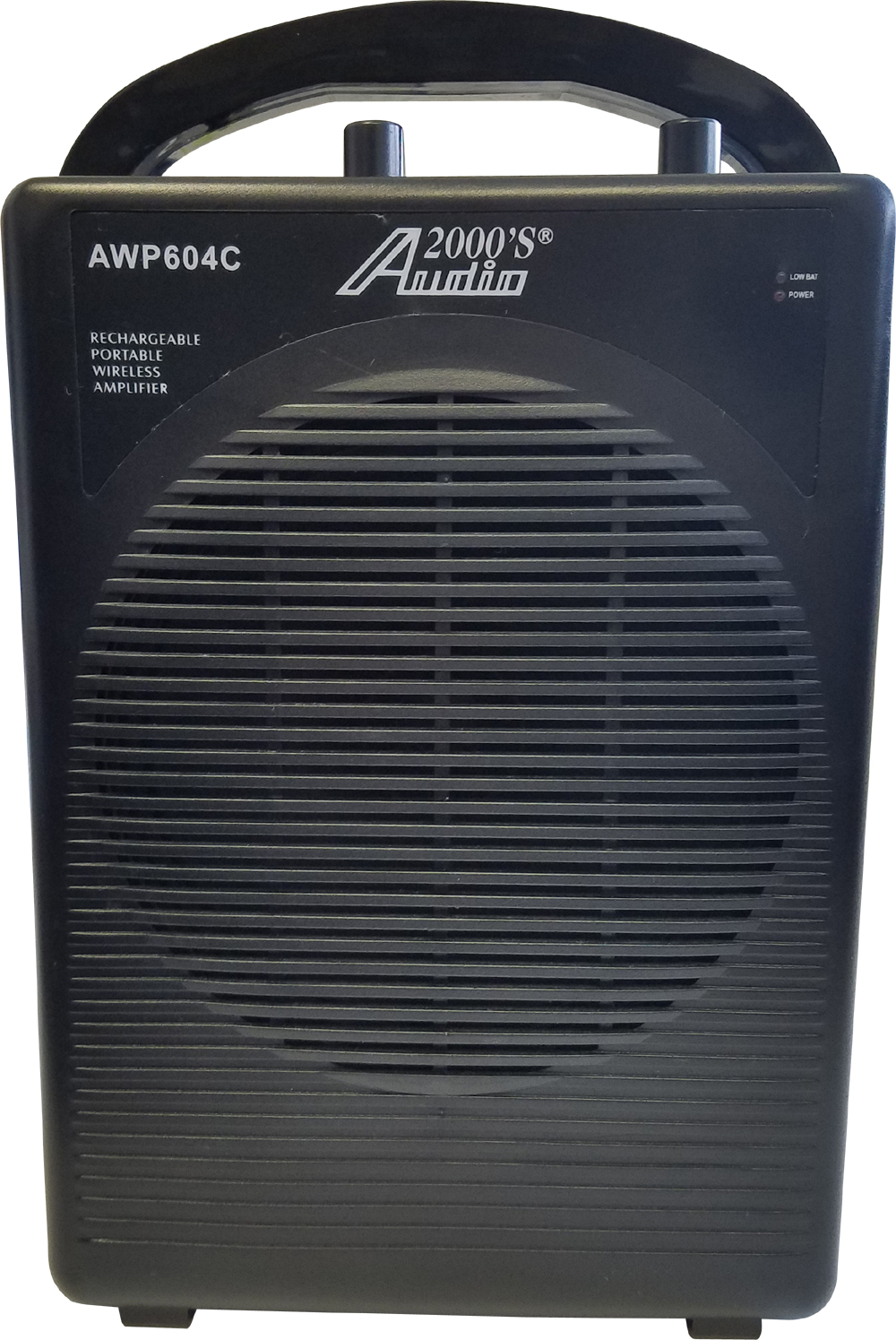 Click here to enlarge the above image.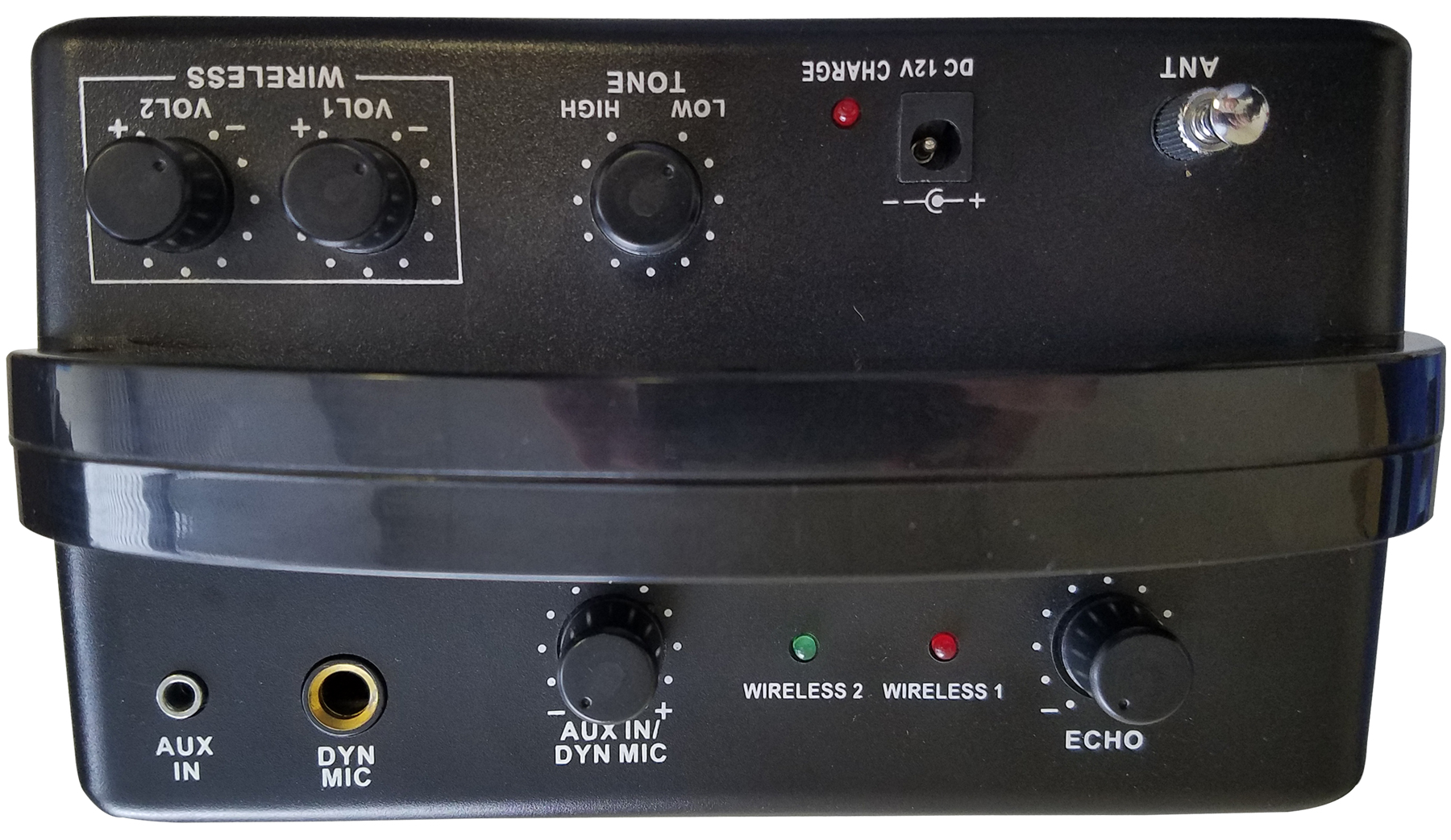 Click here to enlarge the above image.

Wireless Transmitter:
Carrier Frequency

VHF

Transmission Power
Less Than

3

0mW

Transmission Mode

FM

Power Consumption

70mA, Max.

Battery

9V (or 8.4V Rechargeable Battery)
Wireless Receiver:
| | |
| --- | --- |
| Audio Output Power | 30W |
| S/N Ratio | > 60dB |
| Frequency Response | 100 - 12,000 Hz |
| Sensitivity | 10dBuV |
| Recharge Time | 8 Hrs |
| Battery Capacity | 3 Hrs (12VDC, 1.2AH) |
| Service Range | 100ft (30M) |
| Dimensions (W X D X H) | 180 X 110 X 290mm (7.1" X 4.3" X 11.4") |
ITEMS QUANTITIES
AWP604C Unit (Black) 1
Quantity of Handheld Microphones
or
Body-Pack Transmitters + lavalier Microphones 2
Owner's Manual 1
Heavy-Duty Carrying Bag 1